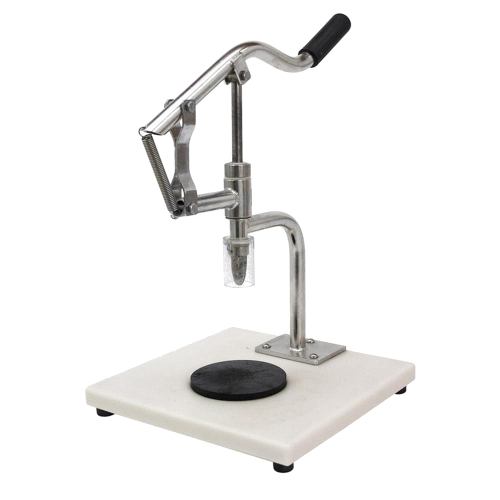 EZ Shucker
The Safe and Easy Way to Open Oysters and Shellfish
Oyster Shucking Machine - In action!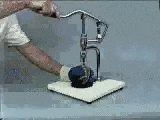 The EZShucker Advantage
Opening oysters with a knife can be difficult and dangerous. One slipor miscalculation and there's a good chance of serious injury. The designof our oyster shucking machine is unmatched.
With EZShucker those worries are gone!
The EZShucker is SAFE and EASY. The knife isprotected by a lexan shield and easily controlled by thehandle which has a 2 to 1 mechanical advantage.. The bladenever points at the hand while opening the oyster with apatented natural shucking action.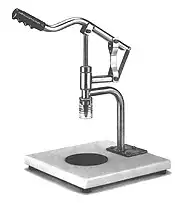 Click for larger image.
Specifications:
Height 19" Width 12"
Length 12" Weight 12 lbs.
100% American Made

Versatile . . .Quickly and easily opens oysters, clams and otherbivalves.
Saveson Labor Costs . . . Anyone in youroperation or restaurant - servers, busboys, bartenders, orkitchen staff - can shuck oysters with minimaltraining.
Durable . . .The EZ Shucker is hand crafted from high quality stainlesssteel and commercial grade plastics. There is a full yearguarantee on all parts, materials and labor.
Price. . . For price and availability please contact Prawntoor your local EZ Shucker dealer.
Step 1

Place shellfish on work pad
Step 2

Work blade into seam
Step 3

Separate the shell halves
Cut, devein, and butterfly shrimp the easy and fastest way - 100 pounds per hour - visit our friends at Prawnto.
Download Manual
1-800-426-7254
Fax: (903)-527-4951